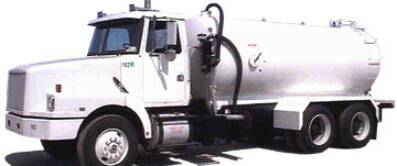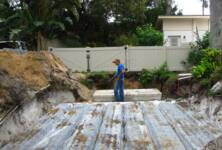 Services

Septic Tank Pumping- the pumping of your septic tank system, depending on the system type, should be pumped periodically. Since solids and waste build up at the bottom of the tank, and there is a fraction of the sludge that is not biodegradable, if it is not pumped out, it will accumulate until it over flows and can cause absorption problems in the drainfield.

Drainfield Installations- A drainfield serves the purpose of a secondary treatment of the sewer water prior to percolating into the soils. A drainfield is designed to last for many years if properly maintained.  It is oftened suggested to have the septic tank pumped every three years to help maintain an optimum drainfield.

Commerical Grease Trap Pumping- Proper grease trap maintenance is very crucial in order to have an efficiently operating grease trap. Many problems can occur if the levels of collected FOG and solids are not monitored. Problems such as drain line blockages and back-ups, foul odors and even worse, too much FOG(fats.oils and greases) being deposited into the city sewer lines, which can lead to big fines.

Septic System Installations- Our equipment allows us to make repairs and installations which require large or small areas of land excavation. The efficiency of our equipment during all jobs allows us to be competively priced and also helps us get the job done in the shortest time possible.

Septic System Certifications- If you need a septic inspection or a septic test as part of a purchase, refinance, or any governmental agency requirement,  please feel free to call us.